Novel Manufacturing Methods:
Experience the power of advanced manufacturing at MinWave. Redefining RF and microwave boundaries for Telecom and space industries with cutting-edge adopted designs.
Revolutionary Metamaterial RF Solutions:
At MinWave, we provide custom miniaturized and high-performance microwave and millimeter-wave solutions, using cutting edge technology based on metamaterials.
MinWave designs and manufactures RF front-end (RFFE) solutions based on novel metamaterials. The fundamental advantage of our technology is the utilization low loss metamaterials in a very small length (typically <λ/2) to realize high-performance and compact devices. The miniaturized innovative solutions also provide sharp selectivity and high rejection levels in an unprecedented fashion. We are developing various passive devices such as filters, diplexers, array antennas for Space and Telecommunications.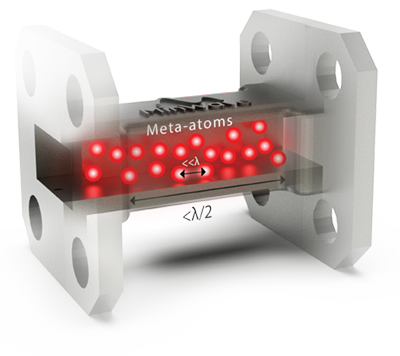 APPLICATIONS
Ready for New Space and 5G applications
Based on our innovative technique, we are developing a wide range of RFFE components, e.g., microwave filters, multiplexers, array antennas, etc., to address the needs of two main markets, namely Space communications (SpaceCom) and Telecommunications (TeleCom). Our products bring significant cost savings and the highest quality in the industry for different use cases in these industries. Cost savings are generated either through a reduction in weight and size, a reduction in the noise level and increased quality, or a decrease in energy consumption. 
MinWave is an EPFL spin-off
We are a world-class team of experts from EPFL, and our technology has been seeded at LWE at EPFL.